Editorial Design, Research, Diagram Design, Photography
Hempcrete is a building material composed by hemp hurds, lime, and water that has numerous applications, incredible properties, and multiple benefits. Despite hempcrete, hemp and lime were used by different civilizations more than 12,000 years ago, the prohibition of industrial hemp in the 1950s didn't permit this material to be used in the building industry. Now, with the legalization in the U.S. of Industrial Hemp in 2018, there is a momentum for starting to develop different sectors involved in the production of hempcrete and make this material a mainstream and accessible material for everyone, especially for underserved communities.
This project is currently one of the main projects of the
Healthy Materials Lab
, a design research lab at
Parsons School of Design
that is commited to raising awareness about toxics in building products, research about new and healthy material alternatives and advocate for material transparency. It has been developed with Alison Mears, Director of HML, Jonsara Ruth, Director of Design of HML, Irshaad Malloy and Blair Czarecki.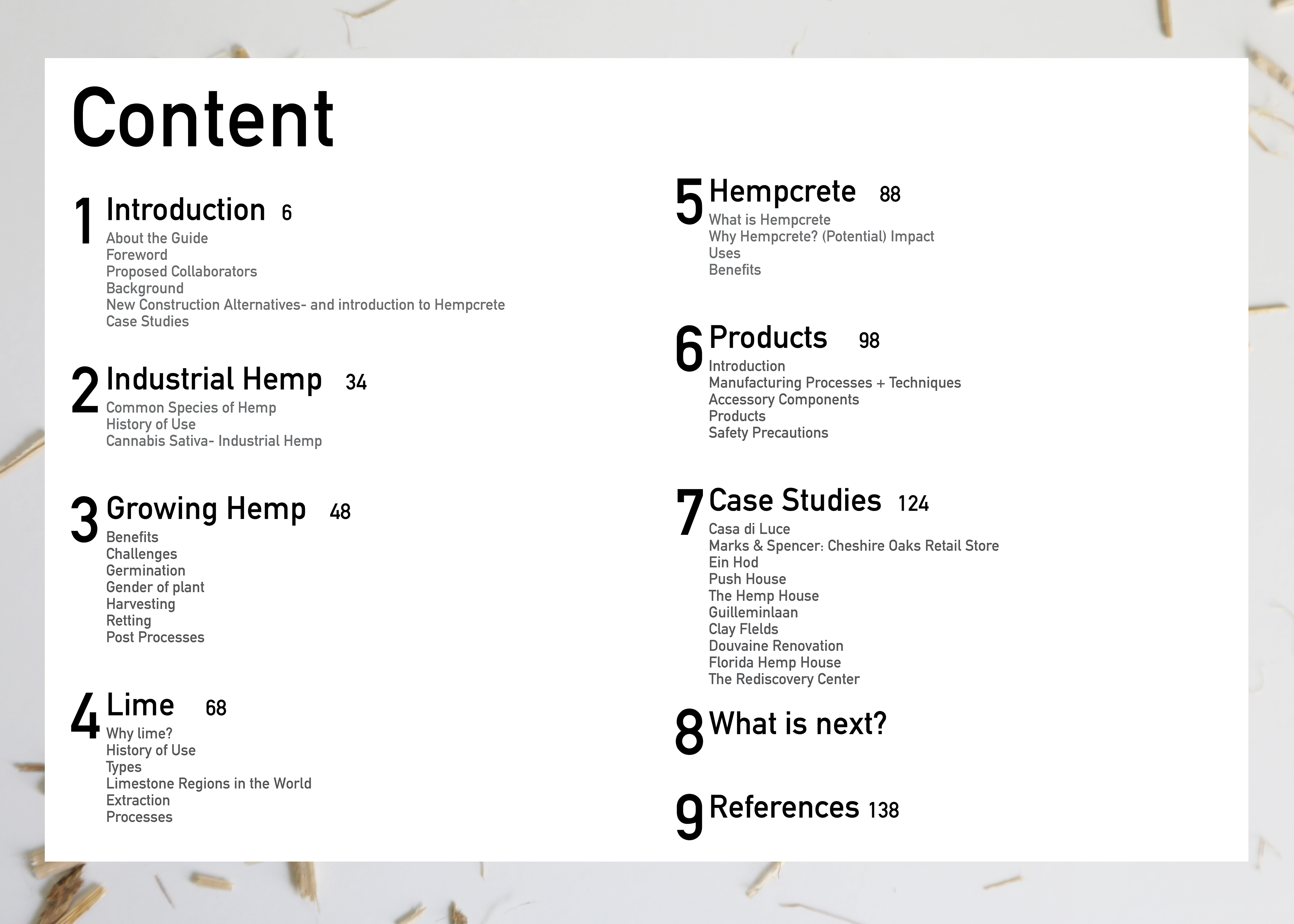 The guide examines the feasibility of hempcrete block production through a hempcrete demonstration project in Upstate New York. It includes reelevant information about the different processes involved in the hempcrete production— hemp cultivation, lime extraction, manufacturing of hemp-based products and Case Studies.