Interior Design, Project Management
Preka Interiorismo
is a Interior Design firm located in Guadalajara, México where I had the opportunity to work during 2017.  It was founded in 2009 and has been designing interiors for residences and hotels. It is distinguished by its elegant and classic style with a Mexican touch. In this occasion I had the amazing opportunity to work with a retired couple that were ready to enjoy their new house in the outskirts of the city. The house was just finished when they requested the interior design.
The house had an amazing architecture that allowed natural light to illuminate the first floor, where dinning room, living room and kitchen merged with the possibility to add a fourth area: the terrace. The selection of the floor created a relax environment and allowed to play with other textures and colors. 
The couple wanted to have a space where they could organize gatherings and host many guests without limitations of space. Having a big dinning table was also an important requirement as for the majority of Mexican families, sharing meals with family members is a significant ritual of their daily life.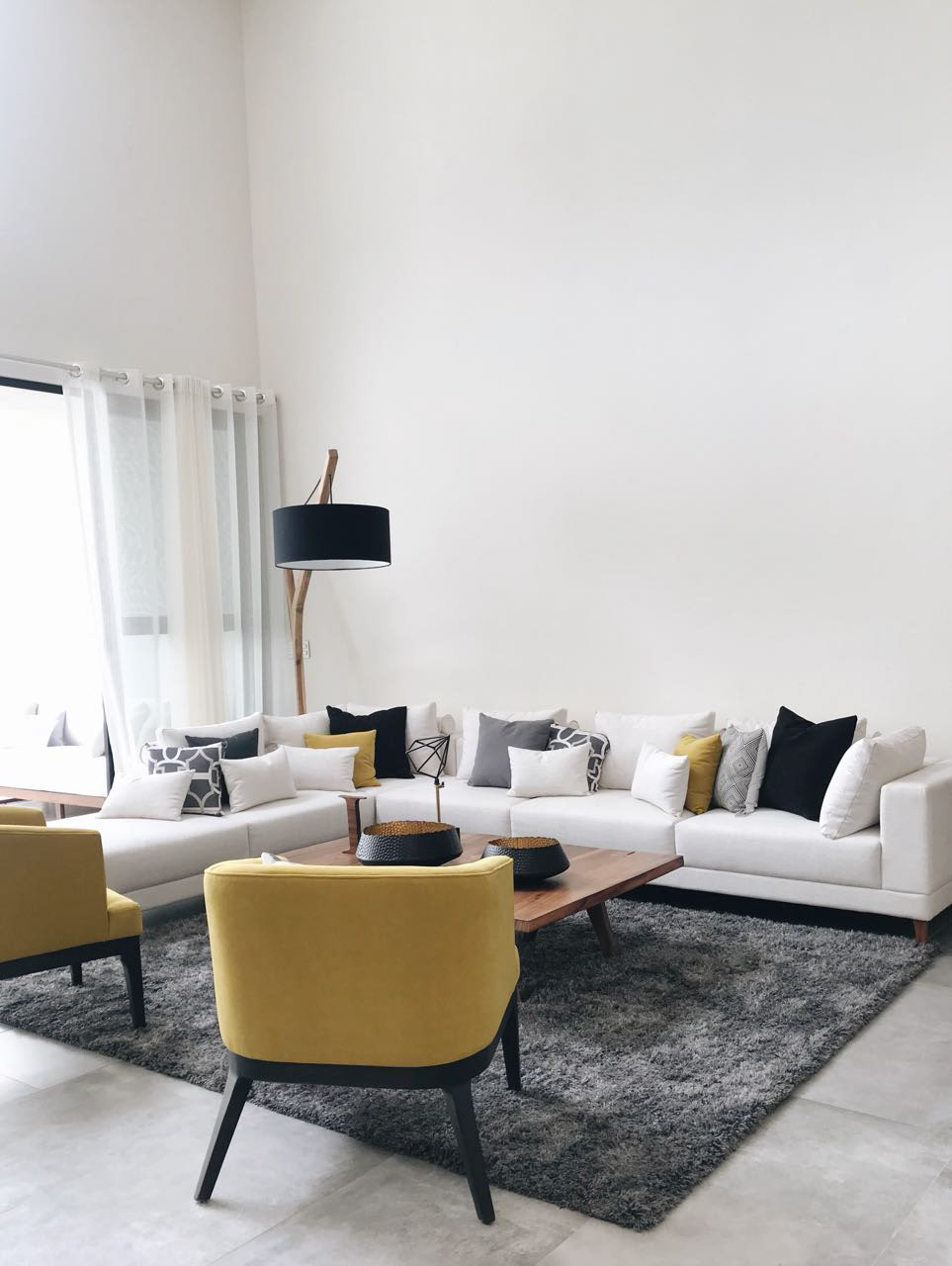 The living room contained subtle details as colors or textures that brought life in a neutral setting but maintained the sobriety and serenity of the space. The L form of the sofa as well as the style of the lamp allowed to get the most of the space. 

The silver details in the edges of the set of tables and the accessories added light and life to the space where a cup of coffee and a book at the foot of the fireplace sounded as an amazing proposal in winter days.

The terrace represented an area for relaxation and a perfect opportunity to enjoy a late and slow breakfast during weekends or why not, also weekdays in the warm days in Guadalajara.  It also works as a great place for having a late afternoon gathering with friends.