Data Visualization, Data collection
As a part of the class Data Visualization, we were required to develop a final piece, for which we were able to decide among architectural, nature or social representation, I decided to map Transdisciplinary Design, the program I'm currently studying, as a social representation.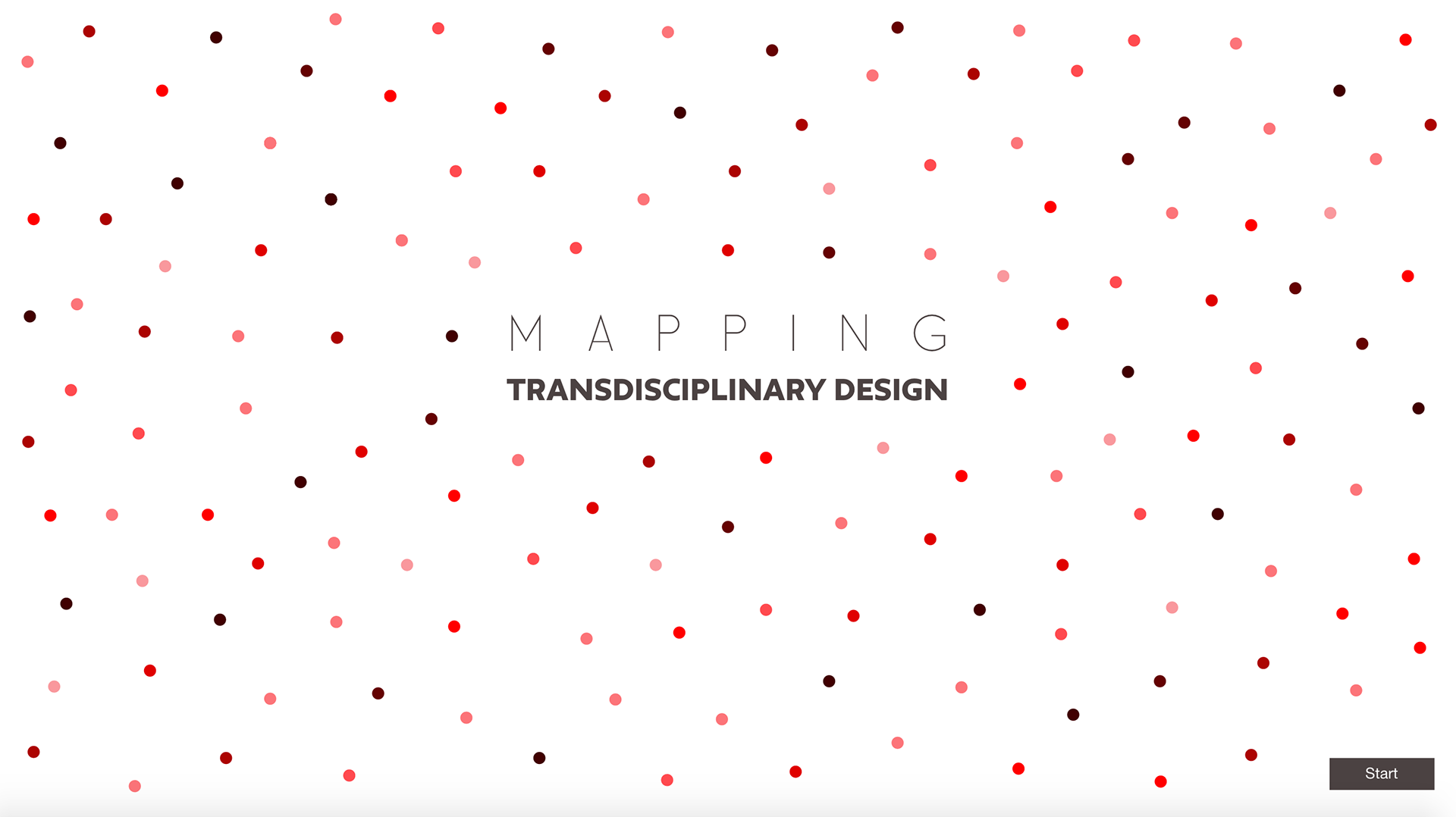 The reason why I decided to map to Transdisciplinary Design is that it is a  unique program that has brought students from more than 17 different countries and 40 disciplines.  This diversity creates a special environment that allows the delivery of compelling outcomes when people work collectively.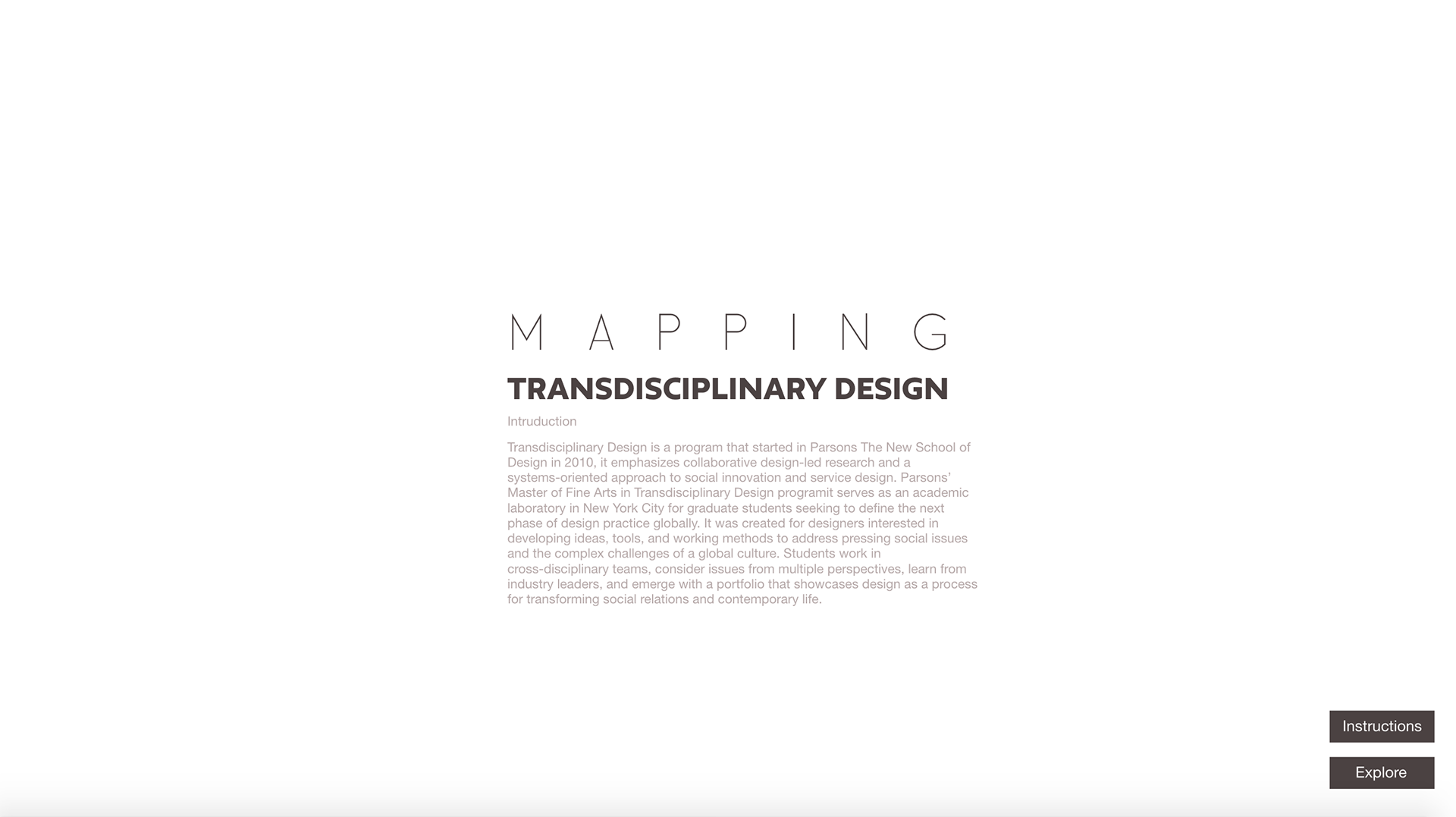 The program is relatively new- it started in 2010 and this year the 7th generation graduated. The group size is  small with an average entrance of 20 students per year, having simultaneously between 35 and 40 students every year. The program has a duration of 2 years. 
The information I included in this piece was the country of origin, academic and profesional background and current place of residence of the students per year.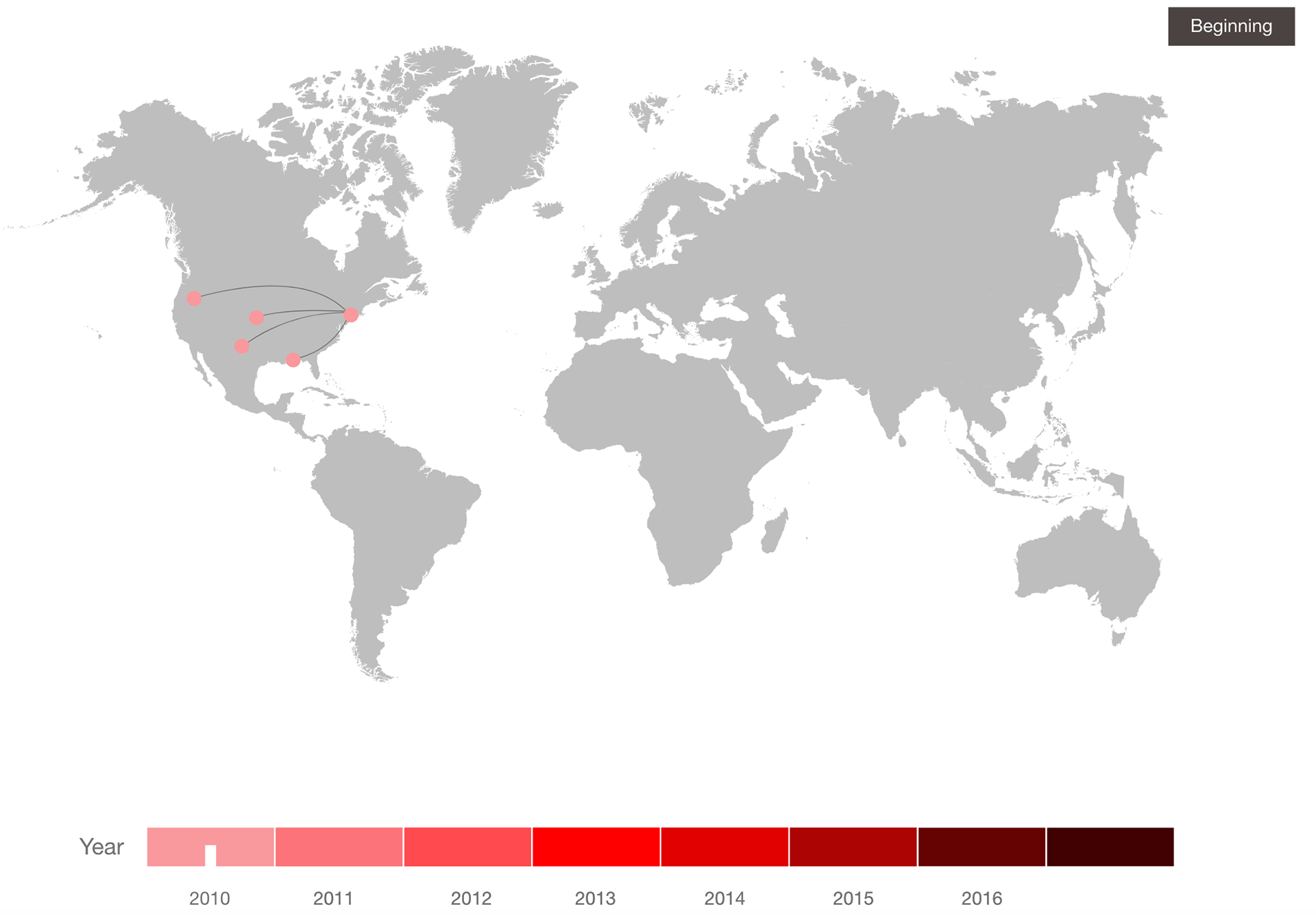 This representation is interactive, so users are able to select the year they want to visualize, and the map will show where the students come from, and place of residence. The text of the left side will reveal the countries and background areas where students are from by coloring the key words in red. 

This piece also displays where students go after graduating from the program and will be cumulative. If the year selected is the last one, it will show all students- those who have already graduated and those who are currently studying the program.