This visualization was developed for the initiative Guadalajara VeinteVeinte, a collective of voluntary professionals mainly focused on urban renewal, that works in projects that aims to make the metropolitan area of Guadalajara a better and more livable city.  
Via RecreAtiva
(VRA)  is one of their projects, and started in 2004, it consists in a space for recreation during weekends- selected routes from the city are closed from 10:00am-2:00pm on Sundays and public holidays allowing people to use the space to walk, ride a bike, skate or join organized activities.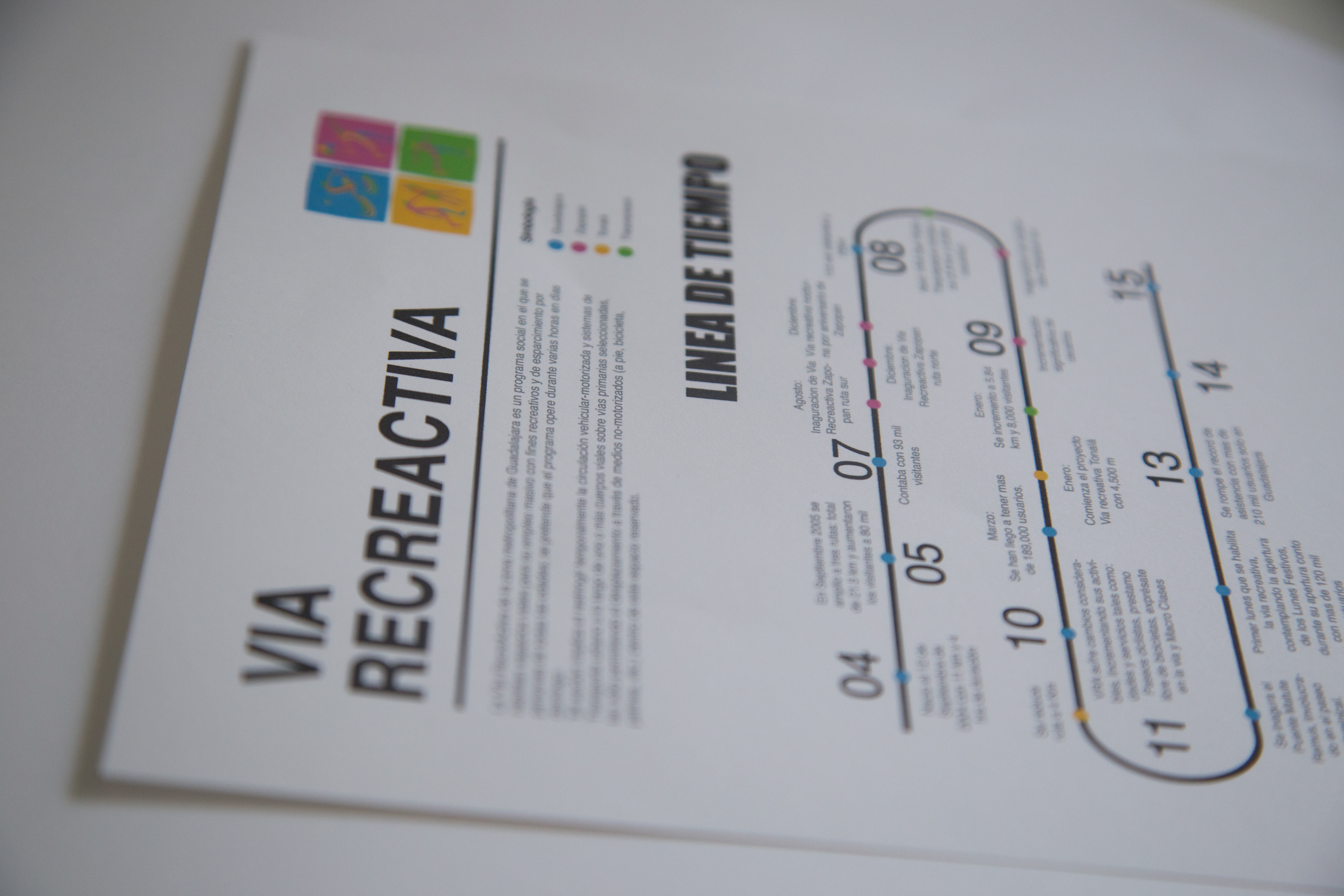 For this piece Guadalajara VeinteVeinte asked me to represent relevant information from the VRA, as its history, amount of users, distance and staff involved in each municipality that has implemented this initiative.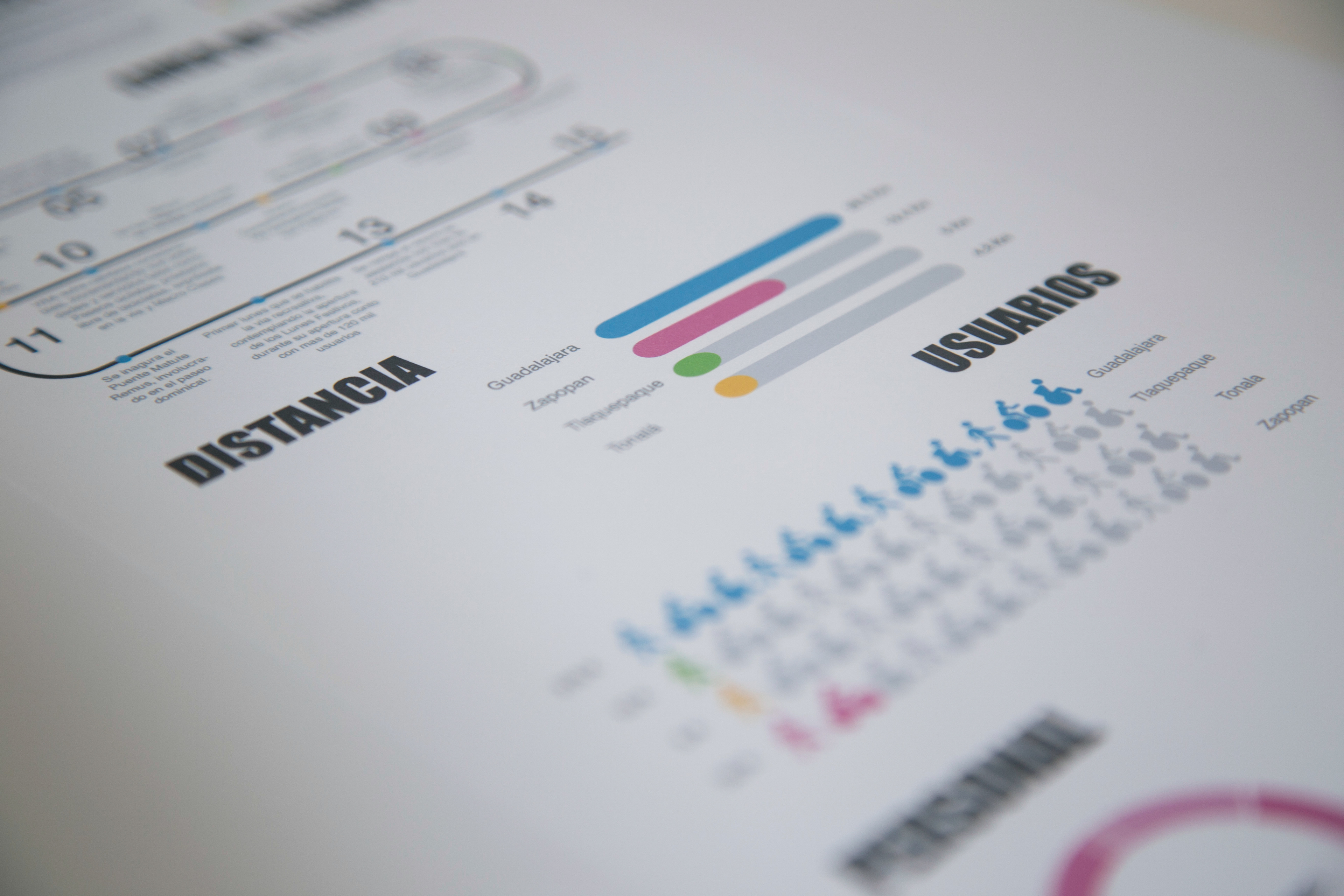 Each color represents each municipality and are the colors contained in the logotype of the initiative. The metropolitan area of Guadalajara is compounded by four municipalities: Guadalajara, Zapopan, Tlaquepaque and Tonalá.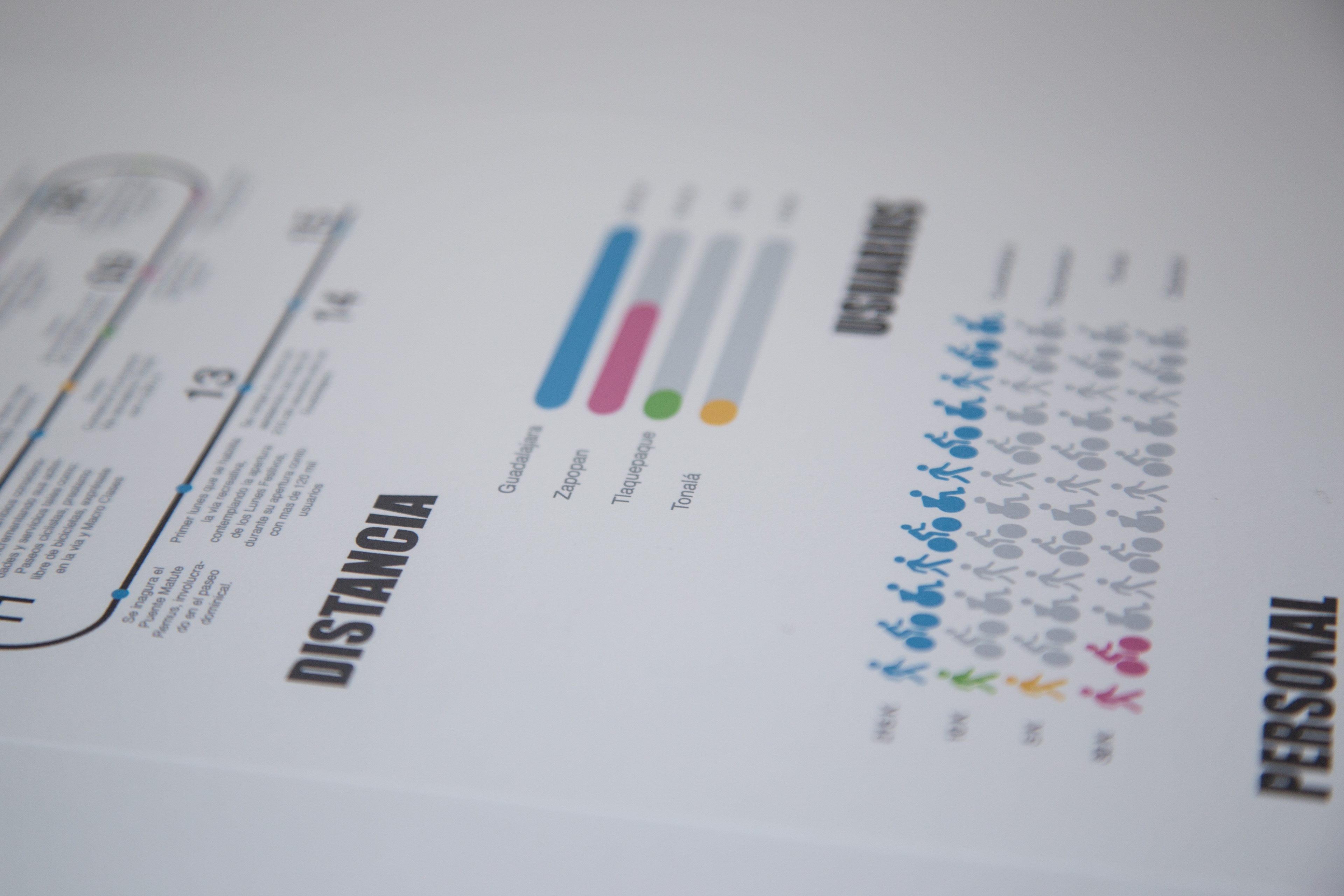 Among the goals of the VRA is to embrace diversity, connivance between different social economic status, healthy habits as well as provide a space for expression, leisure activities and, emergence.